RESORT CONDOMINIUM TIME-SHARE WEEKS AVAILABLE FOR RENT
Time-Share Weeks in twelve (12) FIRST CLASS RESORTS are available to anyone at a rate of $1,050.00 for a 7-night stay.
Resorts are located near: South Lee, MS (Western Massachusetts); Galveston, TX (Southeast Texas); Canyon Lake, TX (Central Texas, San Antonio - Austin - Fredericksburg Area); Conroe, TX (Southeast Texas, 40 miles north of Houston); Flint, TX (Northeast Texas, near Tyler, approximately one-half the distance between Shreveport, LA and Dallas, TX - Two Resorts.); Big Sandy, TX (Northeast Texas Piney Woods, Mt Pleasant - Tyler - Dallas Area); Kimberling City, MO (Just a few miles from downtown Branson); Branson, MO (Two resorts near downtown Branson, one east and one west); De Soto, MO (Approximately 50 miles Southwest of St Louis); Sheridan, IL (A short distance Southwerst of Chicago); and Clarksville, GA (A short distance Northeast of Atlanta).
Condo's each have 2 Bedrooms, 2 Baths, Kitchen, Dining Area & Lounge, and sleep 6 adults comfortably.
Upon request by an interested party, we will provide detailed information on any desired location.
By E-mail,please furnish us with your 3 (three) choices of desired dates (beginning and ending on a Friday or a Saturday) and desired location(s) sixty days in advance of the earliest desired date, and we will submit your request to the owner of the Resorts for approval of one of your choices. (The E-mail address is located directly below this presentation on this Webpage.)
Payment of the $1,050.00 must be made to Curtis and Lois Greer by Cashiers Check, Certified Check, or Money Order, not later than two weeks after we advise you by letter that one of your three choices has been approved, and provide you with the documentation you will require to check-in to the Resort.
FIRST CLASS VILLA FOR RENT
We also have one Time-Share Week for rent in a First Class Resort on the Texas side of Lake Texhoma, near Pottsboro, TX (Just a few miles north of Highway 82 between Sherman-Denison and Gainesville, TX. Resort adjoins Lake Texhoma).
This Time-Share Villa has 2 Bedrooms, 2 Baths and a very large combination kitchen, dining and lounge area. One of the bedrooms has a king-size bed, while the other has 2 queen-size beds or two double-size beds.
Eight adults can sleep comfortably in this luxurious Villa.
The rental rate for 7 nights in this Villa is $1,250.00.
Requirements for renting this Villa are the same as those contained in the last paragraph preceding "FIRST CLASS VILLA FOR RENT" above.
Reserved.
Contact us by E-mail at:
GreenLeopardEnteprse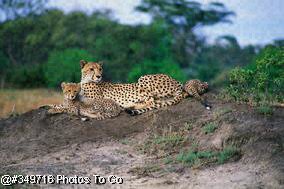 "Something For Everyone"
Reserved.
Reserved.
Reserved.
Reserved.
GreenLeopardEnterprises
Post Office Address: PO Drawer 8637, Fort Worth, TX 76124-0637
Telgraphic & Zipcode Address:
2221 Tierney Road, Fort Worth, TX 76112-3843
Website Address: http://greenleopardenteprse.tripod.com (No need to enter "www" after "http://", and do not enter "s" after "http". Type "green", and not "greer". Type "Enterprises" as "enteprse".)
Reserved.