Curt & Lois Greer are available for performing gospel concerts at locations within a reasonable distance from their home in Fort Worth, Texas, based on the length of time between the booking & the scheduled performance.
Both Curt & Lois play the acoustic guitar, and Lois also plays the electric bass guitar.
Lois' father taught Lois guitar & the upright bass fiddle, while she was in her very early teens.
Lois' father was the leader of his own Country and Western band (Buddie Leopard and His Leopard Cats) in the thirties, forties, and fifties. They lived in Rusk County, near Henderson, Texas, and performed all over Northeast Texas.
Curt taught himself to play guitar when he was eighteen, soon after he earned enough money to buy a guitar. Curt grew-up listening to the Grand Old Opry, and Country and Western radio stations. He sang without accompaniment, until he taught himself to play his own guitar.
Curt and Lois, first, played guitars and sang together when she was fifteen, and he was twenty-two. They performed for approximately two years on the Pine Hill Hayride, near Henderson, along with Lois' father and her younger sister. Curt served as master of ceremonies during part of their stint on the Pine Hill Hayride.
Curt's profession after college, which required substantial travel, kept Curt & Lois from doing much performing for approximately thirty years. They now have enough time to do what they love doing, and that is performing before an audience, while singing old time gospel & blue grass gospel, as witnesses for the Lord.
Inquiries may be directed to The Greers through your choice of any of the Communications Mediums at the end of this Webpage.
The Greers are, also, available to perform Country and Western concerts.
Thank you! Curtis J Greer & Lois L Leopard _________________________________________________________________________________________
GreenLeopardEnteprse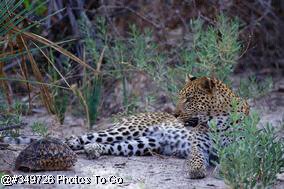 "Something For Everyone"
Reserved.
Reserved.
Reserved.
GreenLeopardEnterprises
Post Office Address: PO Drawer 8637, Fort Worth, TX 76124-0637
Telgraphic & Zipcode Address:
2221 Tierney Road, Fort Worth, TX 76112-3843
Website Address: http://greenleopardenteprse.tripod.com (No need to enter "www" after "http://", and do not enter "s" after "http". Type "green", and not "greer". Type "Enterprises" as "enteprse".)
Reserved.