You can make a one-time payment of $395.00, and save thousands ($1,000.00's) of dollars, while staying in first-class accommodations, over-and-over again, during a 12-month period.
This is much better than owning a Time-Share Week, where annual membership/maintenance fees are usually much greater than $395.00! If you own a Time-Share Week, rent it out, and use a portion of the rental money to purchase this continuing vacation.You can do this year-after-year!
Some examples of available Programs:
(1). Condo Resorts. Use as many weeks as you want! A few of the many destinations are: Orlando, FL; Cape Cod, MA; Branson, MO; Lake Tahoe, NV & Puerto Vallarta, Mexico. Many others are available to choose from.
(2) 4- & 5-Star Resorts. A Preferred Hotel Program where you can save well over $300.00 off the hotel's normal check-in rate! Hotels all across the USA, Hawaii & Canada, such as: Marriott, Hilton, Sheraton &Wyndham Hotels & Resorts. Again, many others are available to choose from.
(3). Exotic Dream Vacation. Go on as many All-Inclusive Holidays as you would like! Destinations like: Antigua, Aruba, Costa Rica, Dominican Republic, Jamaica, Mexico, Morocco & the Virgin Islands. Others are available to choose from, also.
(Here is a sample of an All-Inclusive Package: ALL meals & snacks.
UNLIMITED non-alcoholic & ALCOHOLIC beverages. Nightly entertainment. Non-motorized water sports, such as windsurfing, snorkeling, kayaking, sailing, and many more.)
(4). 3- to 7-Night Cruises. Go on as many cruises as you want! Cruises from Los Angeles, CA, to Ensenada, Mexico; Port Canaveral, FL, to Nassau; Miami, FL, to the Western Caribbean!
Cruise lines are: CARNIVAL, ROYAL CARIBBEAN & NORWEGIAN!
(5). Airline Discounts. Save up to $100.00 on your ticket!
(6). FREE BONUS - Mexican Dream Vacation. Your choice of Puerto Vallarta, or Cancun, Mexico! A 5-day, 4-night spectacular stay at the luxurious WATERFRONT accommodations! All you pay is your daily taxes (about $15.00) & airfare.
The SAVINGS on these types of accommodations, vacations & cruises are in the THOUSANDS of dollars! Condos are going for a $15,000.00-$25,000.00 (or even more) initial investment, out there across the country today...but, not here! Cruises will cost you several THOUSANDS of dollars at the normal rates...but, not here! Exotic Resort Vacations will cost you THOUSANDS of dollars...but, not here!
Thank you! Curtis J Greer & Lois L Leopard
______________________________________________________________________________________________
Click here to check-out these fantastic travel bargains.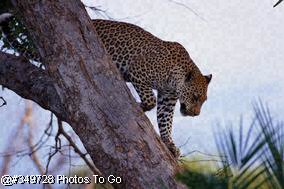 Reserved.
Reserved.
GreenLeopardEnterprises
Post Office Address: PO Drawer 8637, Fort Worth, TX 76124-0637
Telgraphic & Zipcode Address:
2221 Tierney Road, Fort Worth, TX 76112-3843
Website Address: http://greenleopardenteprse.tripod.com (No need to enter "www" after "http://", and do not enter "s" after "http". Type "green", and not "greer". Type "Enterprises" as "enteprse".)
Reserved.