Click-on the high-lighted line above to go to Antenna Star's Website. Antenna Star is an authorized Dealer for DIRECTV. You can sign-up to become an Affiliate of DIRECTV through Antenna Star. At the Home Page of Antenna Star, click-on the icon in the lower-right of the screen, which refers to becoming an Affitilate of Antenna Star.
There is no cost to you to become an Affiliate. Commission Potential is $100.00 per installed & activated system. You get THE HIGHEST commission in the Internet everytime Antenna Star gives away a DIRECTV system. Commission payment 1 week after the referred customer, or lead, gets installed. You will be paid $10.00 on your 2nd tier for sales made by your own Affiliates!
You receive a unique link to Antenna Star's Website, which tracks all of the customers you refer, who click-through, and visit Antenna Star's Website. Support for off-line marketing. You get paid on telephone orders, also.
Our Affiliate # is 402. Please be sure & enter C402 , whenever you are prompted to enter a promotional code.
Click here & follow the on-screen instructions on how to become an Affiliate of Antenna Star for DIRECTV.
Thank you! Curtis J Greer &
Lois L Leopard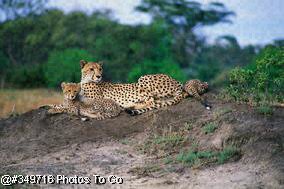 Reserved.
Reserved.
GreenLeopardEnterprises
Post Office Address: PO Drawer 8637, Fort Worth, TX 76124-0637
Telgraphic & Zipcode Address:
2221 Tierney Road, Fort Worth, TX 76112-3843
Website Address: http://greenleopardenteprse.tripod.com (No need to enter "www" after "http://", and do not enter "s" after "http". Type "green", and not "greer". Type "Enterprises" as "enteprse".)
Reserved.