Click-on the high-lighted line above to visit the Website of Nationwide Wholesaler, Inc.
This Website offers hundreds of DVD's & VHS Videos, under the following categories:
New Releases. Disney. Family.
Christian. Religion. Historic.
Documentary. Xtreme Sports. As Seen On TV.
Paranormal. UFO.
Also, purchase DVD & VCR Players.
In addition, this Website provides instructions on "Troubleshooting Internet Explorer Issues".
Do you know anyone, who buys VHS movies or DVD's? It seems like almost everyone, right? If you are an average person, you are, probably, sick & tired of working for other people, and having little to show for it. Unless you take a chance, nothing wiull change for you.
If you ever want to be in the right place, at the right time, with the right team, become a DVD Web Broker today. Look no further. Earn up to $300.00 per sale! Web Brokers, also, earn up to $10.00 per movie or DVD, that is sold through their Affiliate Website. There is not a product out there, that comes close to movies & DVD's!
Click-on the high-lighted line below, to visit our Affiliate Website.
Then, if you would like to become a Web Broker, call 1-877-710-4200, and listen to the recorded message. Please be sure & mention our Broker number, which is 3306.
Thank you! Curtis J Greer &
Lois L Leopard
Click here to go to our Web Broker Website.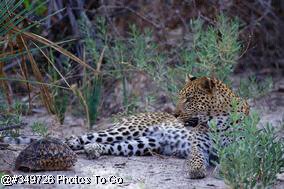 Reserved.
Reserved.
Reserved.
GreenLeopardEnterprises
Post Office Address: PO Drawer 8637, Fort Worth, TX 76124-0637
Telgraphic & Zipcode Address:
2221 Tierney Road, Fort Worth, TX 76112-3843
Website Address: http://greenleopardenteprse.tripod.com (No need to enter "www" after "http://", and do not enter "s" after "http". Type "green", and not "greer". Type "Enterprises" as "enteprse".)
Reserved.