Click here for details on traffic exchange.
Clicksmatrix is a powerful traffic exchange, that gives members a chance to generate massive free traffic, plus make money from building their downline, too!
You can join at no cost, or pay $5.00 per month.
Free Members receive a surfing ratio of 2-to-1, and 5 levels of traffic referrals.
Paid Members receive a surfing rations of 1-to-1, 5 levels of traffic referrals, and 500 free visitors each month! Also, they receive paid referrals on 15 levels.
Clicksmatrix gives you the top traffic exchange features anywhere!
FREE Popup Killer Toolbar!
Play Dare the ClicksMatrix, for prizes worth over $200.00!!
Easy Cash - Get Paid, To Click (PTC) links!
Fun daily surf games, to win even more traffic!
Add mutiple URLs, with visitor stats.
Add multiple banners, with click through reporting.
Monthly traffic lotteries.
Mystery credits won, 24/7.
Advance anti-cheat protection, to make sure, that only real people view your Website!
Clicksmatrix will provide you only quality traffic, plus a chance to earn money from your downline.
Click here to join Clicksmatrix. Browse Website, then, click-on "Join", in the upper-right of the Home Page.
Thank you! Curtis J Greer &
Lois L Leopard
______________________________________________________________________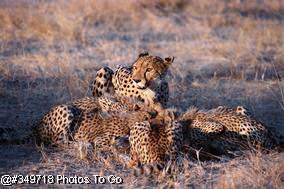 Reserved.
Reserved.
GreenLeopardEnterprises
Post Office Address: PO Drawer 8637, Fort Worth, TX 76124-0637
Telgraphic & Zipcode Address:
2221 Tierney Road, Fort Worth, TX 76112-3843
Website Address: http://greenleopardenteprse.tripod.com (No need to enter "www" after "http://", and do not enter "s" after "http". Type "green", and not "greer". Type "Enterprises" as "enteprse".)
Reserved.