Click here to go to our Push Button Publishing Website.
Welcome to Push Buttom Publishing's Affiliate Program!
Clicking-on the high-lighted line above,will take you to our PBP(tm)Website, where you can learn all about the Program, by clicking-on "Click here for our affiliate program FAQ's". Such questions as:
How many levels deep does this affiliate program go? (5.)
How will I get paid? (Via Paypal.com.)
How much will each level get? (Click-on "compensation", for
complete details.)
What is the minimum balance I must get before I can request
a payment? ($20.00.)
What happens, if the person I refer does not buy on the first
visit? Will I, still, get credit for the sale? (You will get credit, if
the customer makes a purchase within 99 days of clicking-
on your link to PPB's Website. This is, also, the case, if
another affiliate signs-up under you.)
How long before funds are deposited into my account?
(Affiliates are paid once per month, via PayPal.com's batch
payment system.)
How long before I can start earning money? (As soon as you
sign-up. You will receive all the link codes you will need, to
refer customers & affiliates, alike, to PBP, immediately.)
The Compensation Plan Web Page gives all the details concerning compensation, but, to summzrize, you would receive $100.00 per month (minimum) for 10 direct referrals, $1,000.00 per month (minimum) for 100 direct referrals, $5,000.00 per month (minimum) for 500 direct referrals & $10,000.00 per month (minimum) for 1,000 referrals. This would result in $120,000.00 per year.
And, when your down-line reaches level 5, at which point you could have hundreds, or even thousands, of people in your organization, you will be earning up to $5.00 MORE per month for each member!
And, because there is no limit to the "width" of your organization, such as there is with forced matrix programs, you can form MULTIPLE, UNLIMITED DOWN-LINES. Imagine having several down-lines reaching level 5!
The sky is truly the limit with the PBP(tm) compensation plan.
Click here to go to our Push Button Publishing Website.
Thank you! Curtis J Greer &
Lois L Leopard
__________________________________________________________________________________________________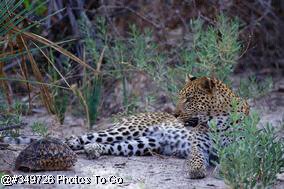 Reserved.
Reserved.
GreenLeopardEnterprises
Post Office Address: PO Drawer 8637, Fort Worth, TX 76124-0637
Telgraphic & Zipcode Address:
2221 Tierney Road, Fort Worth, TX 76112-3843
Website Address: http://greenleopardenteprse.tripod.com (No need to enter "www" after "http://", and do not enter "s" after "http". Type "green", and not "greer". Type "Enterprises" as "enteprse".)
Reserved.