Join Names International And:
You will get use of Names International's On-Line Marketing Website, to refer your business associates!
Names International will provide you with top-quality, double opt-in, leads to build your business!
When you stay-on with Names International for a second month,
you will get 30 phone-qualified leads, which will include name, address, phone number, date, best time to call, why they are looking for a home-based business & how much they have to spend on a business opportunity.
Every month, you will receive 500 leads & 30 phone-qualified leads, for an incredibly low price.
As an up-grade member, you will benefit from the use of an unlimited 800 voice-mail service, free auto-responder, free advertising (for free & paid members), free conference calling & web conference rooms!
Join today, for free, and start marketing! Even as a free member, you are eligible for direct-sale commissions!
After someone registers with our free-to-market system, they will have the ability to sell the products within the Names International system. For every sale made from the free-to-market system, a direct-sale commission will result. Once you become a product purchaser, you will be eligible for rdsidual commissions.
Domain Names. Web Hosting. Design A Website. E-mail Accounts. Drive Sales & Traffic. Secure SSL Certificates.
Internet Utilities. Virtual Safe-Deposit Box. c-Site. Rapid Transfer System. (These are a few of the individual Web Pages you will find when you log-on our Names International Website. Just click-on the tabs at the top of the Home Page, in turn, and browse all of the Pages.)
One of the tabs (in the second line at the top of the Home Page) is "FAQ" (Frequently Asked Questions). Click-on this tab, then click-on each of the high-lighted topics, in turn, to get answers to most of the questions you might have, after browsing the Web Pages.
The topics on the Web Page are: Domains. Shopping Cart. Web Hosting. My Account. Web / Email. Help. Web Sites. SSL Certificates. Software. Payment Options.
Click here to go to our Names International Website.
Thank you! Curtis J Greer &
Lois L Leopard
________________________________________________________________________________________________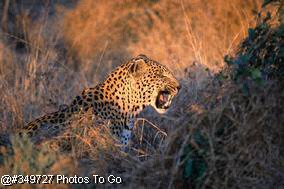 Reserved.
Reserved.
GreenLeopardEnterprises
Post Office Address: PO Drawer 8637, Fort Worth, TX 76124-0637
Telgraphic & Zipcode Address:
2221 Tierney Road, Fort Worth, TX 76112-3843
Website Address: http://greenleopardenteprse.tripod.com (No need to enter "www" after "http://", and do not enter "s" after "http". Type "green", and not "greer". Type "Enterprises" as "enteprse".)
Reserved.